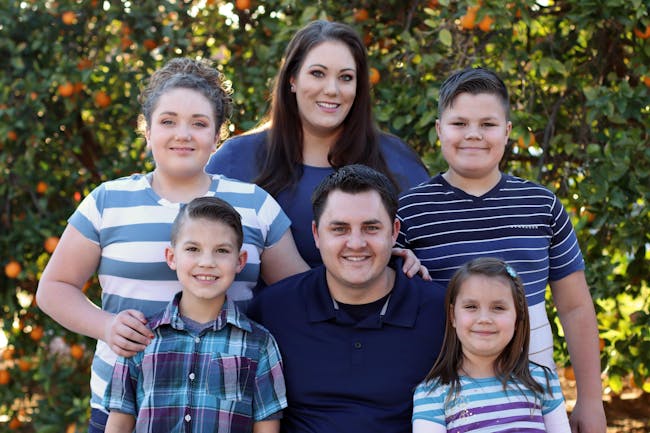 When a community comes together, great things happen. 
We are bringing the community of family, friends and neighbors to JesterZ Improv for a night of LOVE & LAUGHTER to raise money for the Beck Family.
When there's help in view, but it's financially out of reach, it's a long road to endure.  So we are asking everyone to extend a helping hand to make that reach a reality. 
Monday January 28th 6:30-7:30
Bring the family to JesterZ for a night of laughter and show the love to the Becks.
1 hour comedy show (clean! all ages welcome)
Raffle item giveaways!  EVERYONE gets a ticket! (more available for purchase to increase your odds)
Silent Auction!  Stay tuned for some amazing items (coming soon)
Bake Sale.  Not only will the Becks be selling their delicious homemade bread, but others will be bringing yummy delights.
We are looking for more sponsors and gifts to support this fundraising event - please email etsmith@asu.edu

Lobby opens 5:30.  Come early to get the goodies - they will go FAST!!

We appreciate the community coming together to assist our friend to have the life he and his family deserves.  One person CAN MAKE A DIFFERENCE.  Thank you for making a difference in someone's life.







* * * * * * * * * * * * * Money raised will assist in the medical bills  * * * * * * * * * * * * * * * *

Nathan has had over 17 documented concussions (30% of people never recover from their first concussion) and the result of these is what is known as multiple Traumatic Brain Injuries or TBI.  This is a very serious injury that has inhibited Nathan's ability to live a gainful or productive life.  

THERE IS HOPE: After exasperating medications and exhausting all other forms of therapy, Nathan has been accepted by COGNITIVE FX (a clinic that works solely on concussions and traumatic brain injuries).  They are located in Utah and have a near perfect success rate. Please research the validity of this amazing company run by Dr. FONG.  Nathan is long overdue to get his life back on track. 

MONEY FOR TREATMENT. This treatment is so new, that insurance wont cover it.  It is 3 weeks of intense treatment at clinic then 18 months of home treatment.   




Venue Information:
JesterZ Improv Comedy
1061 North Dobson Road
#114
Mesa, AZ, 85201